Although the cynic in me is not surprised, I'm at least a little startled to see how many people are not aware of the recent Pakistani earthquake, or if aware, don't realise the full extent. There are some sources estimating that the final death toll is going to be higher than that of the Boxing Day tsunami last year. This thing is catastrophically huge. But instead of giving you a longwinded ramble about the disaster, I have something to illustrate the damage even better: photos. (All courtesy of the BBC.)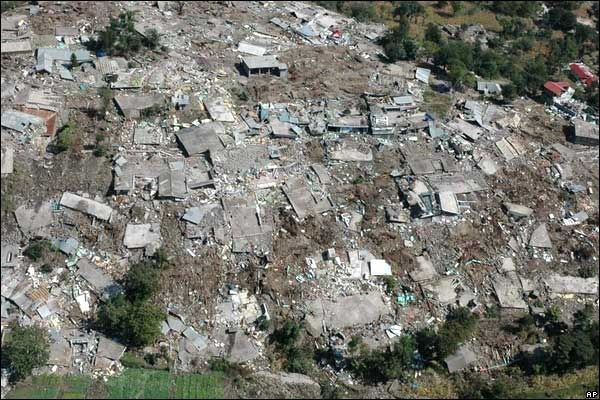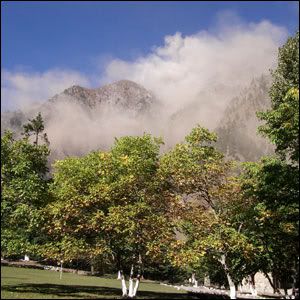 (I think this picture above is quite amazing. It was taken as the earthquake happened. All those below are of the subsequent damage, mainly on the Pakistani side of the border.)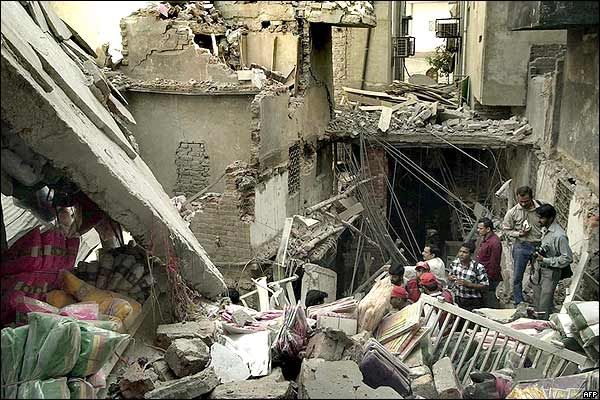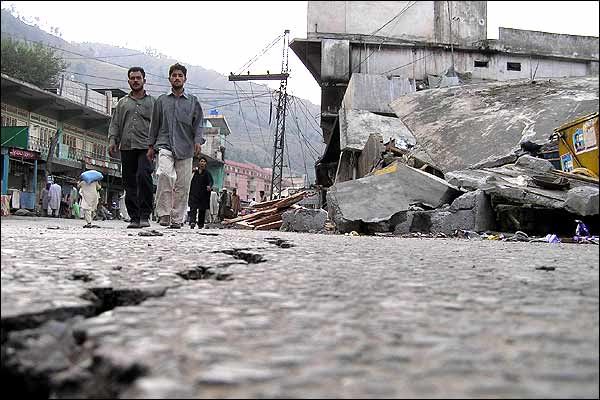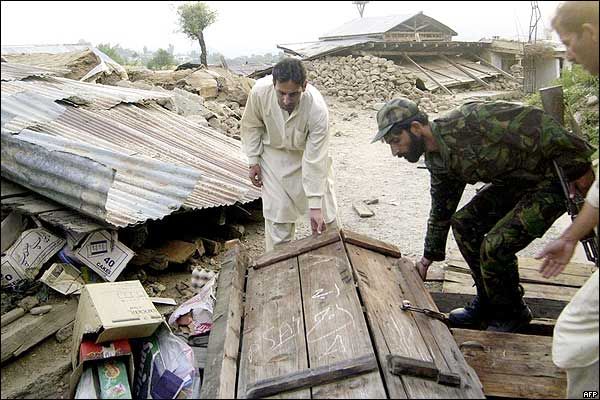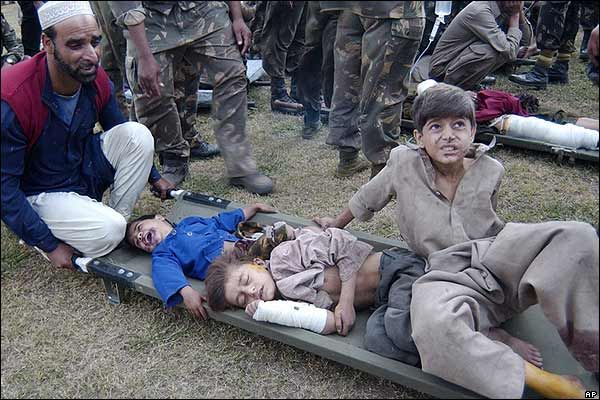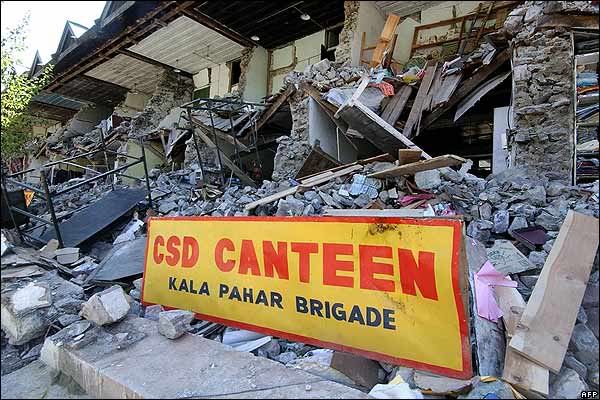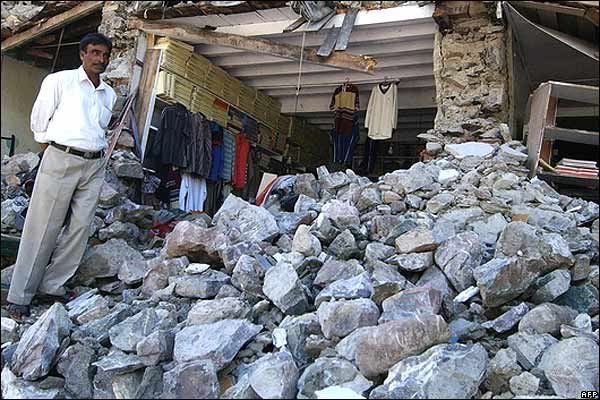 Completely and utterly devastating.

In other news, possibly the most violent storm I've ever experienced in my time in Australia passed through this evening, and from the news I heard, we caught only the edge of it too. Heaps of lightning, including a strike so close to our house that I've been shaking ever since, and my modem appears to have been killed during the storm. Not quite sure how it happened, but it's certainly not working so I've ordered in a new one and am currently on dialup. Rather slow, but the pictures above put this in perspective very, very swiftly.

Stay safe, everyone.