Three things. I have, of course, put the two most of you won't care about first.

Firstly: New Zealand 21 - 3 British and Irish Lions. ROCK ON! Seems the Lions are pretty toothless at the moment; maybe they won't get that cricket score against Manawatu on the 28th.

Secondly: with the performance of Out Of Control after Vertigo at the second Dublin show, U2 set a new record - on the Vertigo Tour, they have played more different songs in the second position than on any other U2 tour. Good on you, lads.

Thirdly: a few photos!

The funny stuff first - three photos from Caroline's birthday "goin' clubbin'" party, where Kate and I dressed up thoroughly ridiculously. I would describe myself as a colourful and pimpin' leprechaun. The stars were acquired during the course of the party's hilarity.

Axver the Pimpchaun! (Although it's a bit squashed in this picture, the hat is a leprechaun hat.)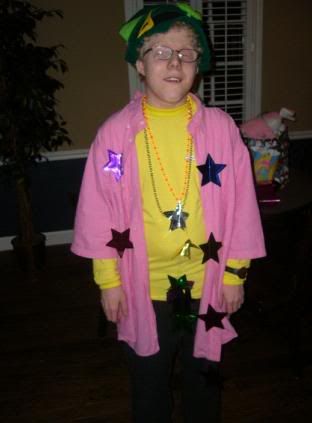 Kate in her gloriously un-matching outfit.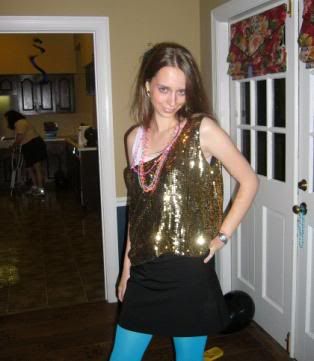 Kate and the Pimpchaun.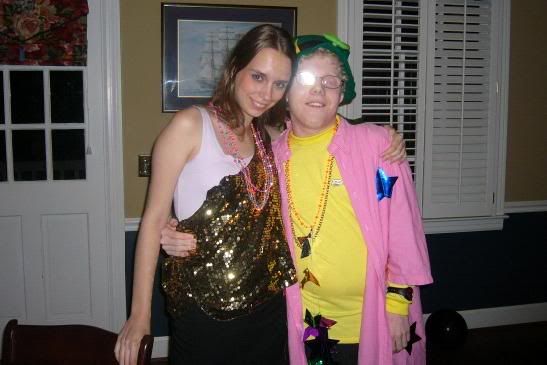 And now three photos from our visit to the Tennessee Central Railway Museum in Nashville.

A wagon named the Spirit of Tennessee.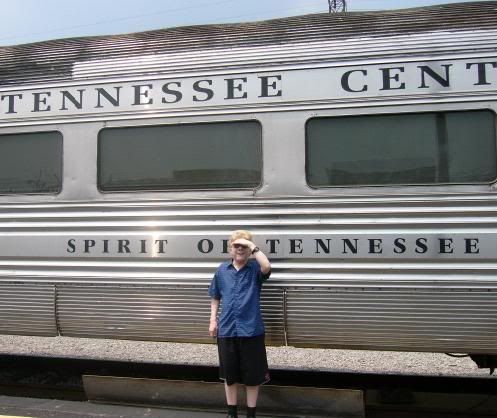 A shunting locomotive and some wagons.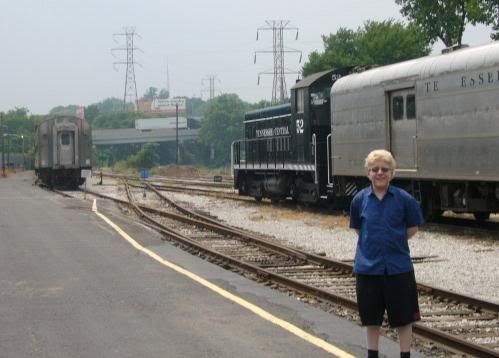 A mangled UPS truck that we spotted sitting on a property beside the museum. The mail clearly wasn't getting to its destination fast one day recently.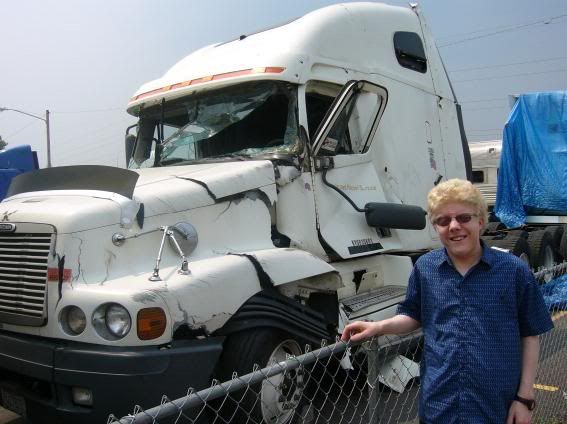 More photos to come, including the cricket, when
sanna1116 uploads hers so that I can take the best from both of our cameras.

Have a good one, folks!