As a result of Christmas Day, I have ...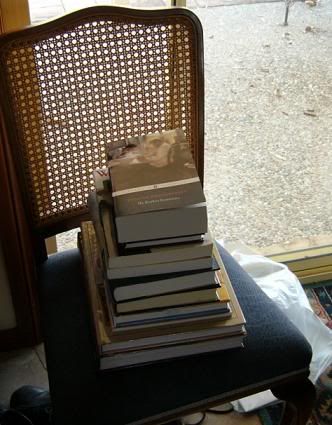 Sitting right on top is the book I was the most excited about, Fyodor Dostoyevsky's The Brothers Karamazov. That pile isn't wholly from Christmas, though - a few books are graduation presents. Mmm, lots of books to read ...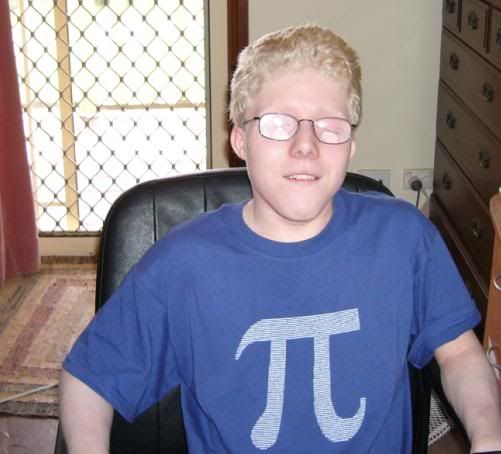 For those who don't know, I have memorised Pi to 330 decimal places.




I've essentially claimed the camera as partly mine and spent a good while playing with it this morning. I happen to now have a webcam that I will get out in the coming days.

A twenty-two year old Christmas gift from U2 via me to you ...

11 O'clock Tick Tock (including We Wish You A Merry Christmas), 2 December 1982, Manchester.

It's ironic that on today of all days, my computer has decided to act really weird in a variety of different ways. Maybe it's trying to tell me to burn some of the bootlegs to disc and clear some space. I currently have less than 3GB of my 120 left. Could be worse: I once got down to less than 100MB.

I know some of you were expecting some sort of insightful Christmas reflection for an entry. Indeed, I feel like I am somewhat letting down my readership with this rather frivolous and trivial post. Maybe I'll have some ideas tomorrow. Right now, I feel bloated after a three hour festival of eating at the best restaurant I have ever had the pleasure of visiting - and bear in mind I got home four hours ago. Damn, the Italians know how to cook. Best Christmas lunch ever.