I used to get seriously bored in Maths C.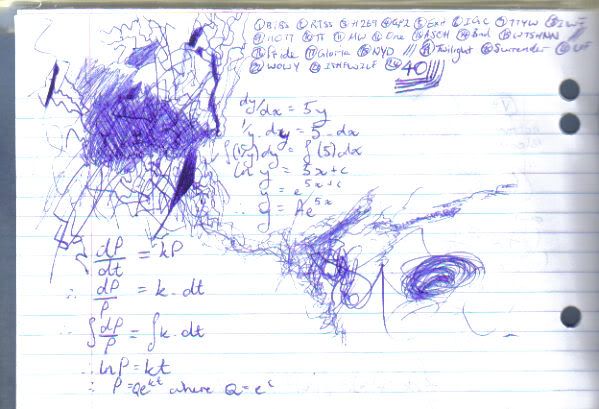 English inspires my artistic side, as the following scans prove.





My Geography essay drafts are full of masterpieces, too.




And when I ripped off the top of a page, I took the chance to be artistic!




I poorly drew model railway plans freehand instead of working when I took Maths B.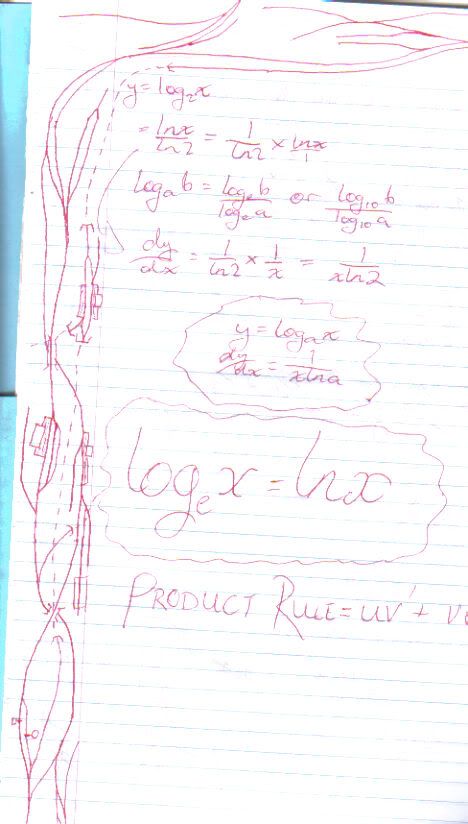 Zooropa continues to appear!



At the back ... SETLIST FUN!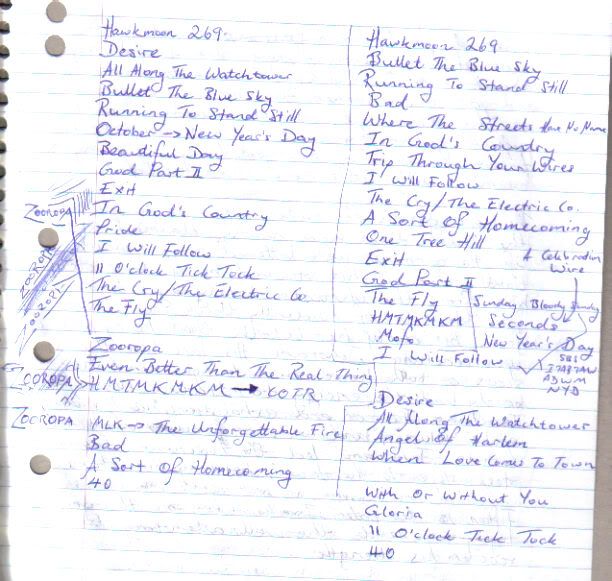 End-of-entry revelation: Vertigo is not the first example of poor counting on Bono's behalf. Bragging rights to any person who can offer prior examples.