President Bush covers Sunday Bloody Sunday. It's a beautiful thing.



So they targeted Australian interests AGAIN. Breaking news is that a car bomb exploded outside Australia's embassy in Jakarta, Indonesia, and at least seven are dead and over a hundred injured. So they just destroyed a few innocent lives but won't make any impact upon the activities or policies of the Australian government. Smart.

Today, I spent some more time with my grandparents (the parents of my father) who are visiting from New Zealand. They happened to have developed some photos they took last Sunday and I scanned them.

Grandpa, myself, and Grandma. The screen door in the background leads into my bedroom.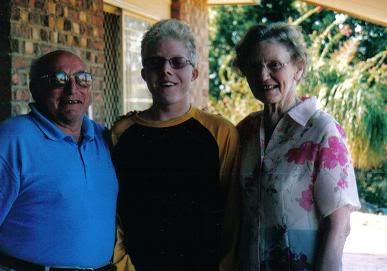 I was rather surprised to discover that I'm now taller than Grandma. Mum, Grandma, and I were joking about it ... apparently they knew the photo was being taken and I didn't. Can't say I'm keen on this picture and I don't know why I'm posting it.



Just myself now.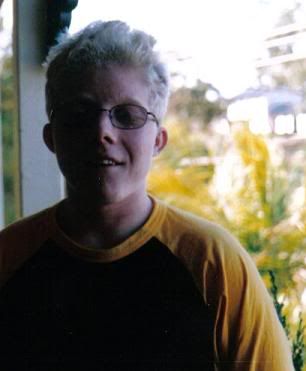 And the grandparents again.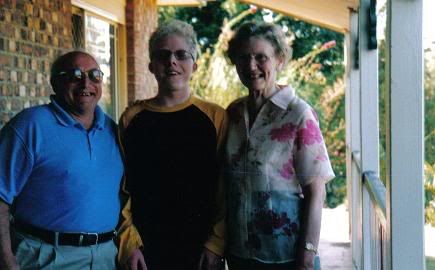 This is the view of the Gold Coast from our house. Mind the power lines.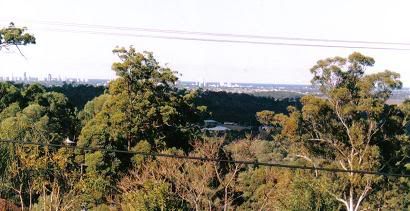 Grandpa then used his cool zoom feature and took a photo between the power lines.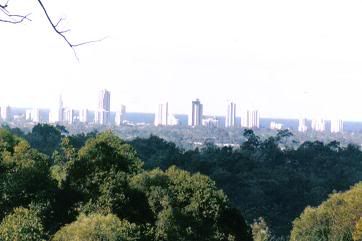 And that's it.